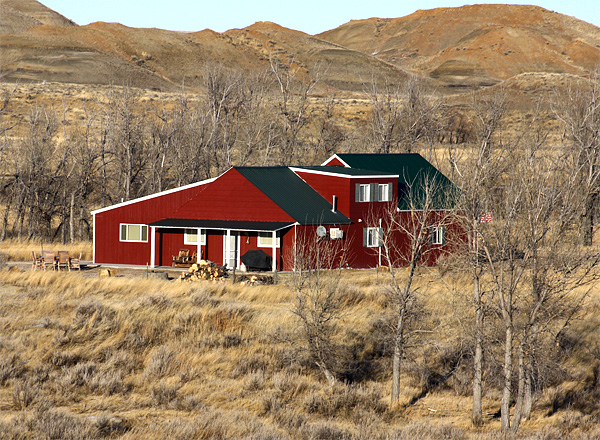 The spacious and comfortable Triple T Outfitting bunkhouse, shown above, can comfortably house up to six guests at one time. Click on any of the small photos below for a better view of Triple T's luxurious accommodations.
Guests have access to a full service kitchen, but rarely get a chance to do any cooking – Todd does that! Guests leave having experienced some of Todd's renowned gourmet food in a cozy, comfortable setting. Todd is most famous for his Lobster and Venison Grill, as well as his Spicy Sausage Egg Bake. Todd even occasionally takes his gourmet talents into the field, when he fires up the grill for a deliciously satisfying hot lunch.
Guests can fly in for their hunting or fishing adventure with Outfitting Montana & Triple T Outfitting, landing at the Miles City Airport: Frank Wiley Field. Miles City is located off I-94, and the bunkhouse is only 20 miles further. Other fly-in options are Rapid City, SD and Billings, MT. Both airports have car/truck rentals and are within a few hours driving time from Miles City.
Special diet requirements are a part of life. After you book your adventure with Outfitting Montana & Triple T Outfitting, among other things, we will provide you with a special form that allows you to lists any special dietary requirements and food allergies.